Following climate change news can be disheartening. It's even worse if you work in a profession where you directly witness the devastation that climate emergency is wreaking around the world.

It takes a conscious effort to stay positive and hopeful. For me, that means learning from the experiences of people working to make a difference – like the authors of these books, which I pick up when I need encouragement:
1. Nature's Best Hope: A New Approach to Conservation That Starts in Your Yard – Douglas W. Tallamy
I love the practical advice on how each of us can help combat the biodiversity crisis by creating conservation corridors that provide habitat for wildlife.
It's an encouraging approach that shows you can change the world by starting right in your backyard.
2. The Parents' Guide to the Climate Revolution: 100 Ways to Build a Fossil-Free Future, Raise Empowered Kids, and Still Get a Good Night's Sleep – Mary DeMocker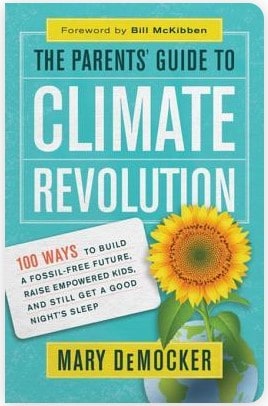 If you've kids, you probably worry even more about the future – I know I do. That's why I love the down-to-earth plan in this book for getting your family involved in the climate revolution.

The tips go far beyond the ones we read everywhere. It's about simplicity, raising environmentally conscious people, and making doable lifestyle changes. A must read for anyone who wants to live a greener life.

3. Ideas to Postpone the End of the World – Ailton Krenak
The perspective of an Indigenous activist who challenges the status quo concept that humans are superior to other forms of nature.
This book is an invitation to refute this notion, with refreshing ideas to reclaim our true place in nature. Plus, I'm proud to say that the author is Brazilian too!


4. RetroSuburbia: The Downshifters Guide to a Resilient Future – David Holmgren
Written by one of the co-creators of the permaculture movement, this is the Bible for anyone who wants to change their lives to create a more resilient future. By far the most inspiring book I've ever read!

It's hard to find though, you have to order it on RetroSuburbia – once there, make sure to check out the cool resources and case studies too!
I hope these books help you as much as they've helped me!